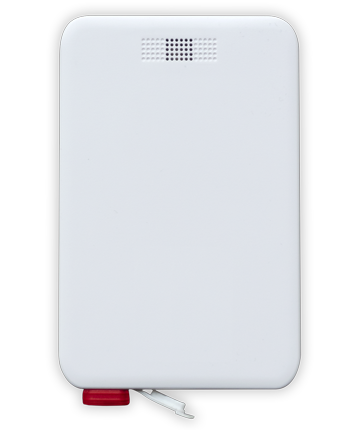 K-2 supply chain tracker
The most flexible and powerful tracker available on the market.
Global Tracking Devices is the UK partner for Kizy Tracking, Kizy is a B2B global tracking system specifically designed to fulfill the visibility needs of the logistics and supply chain industry. It uses the existing global GSM infrastructure and local WiFi (no GPS) for positioning and communication.
---
If you are looking for protection of people working alone please visit www.lonealert.co.uk.
K-Box for tough environments
Ruggedised tracker, ideal for containers - inside or stacked, buildings - inside or around tall buildings and assets / vehicles / plant - inside or hidden in/on.
Features:
Tough environment - IP67 water proof, IK07 shock, -35 to 85°C
Autonomous - up to 3 years without a charge
Multiple fixing options - bolt-on / magnetic
Optional external sensors - temperature, light, etc.
---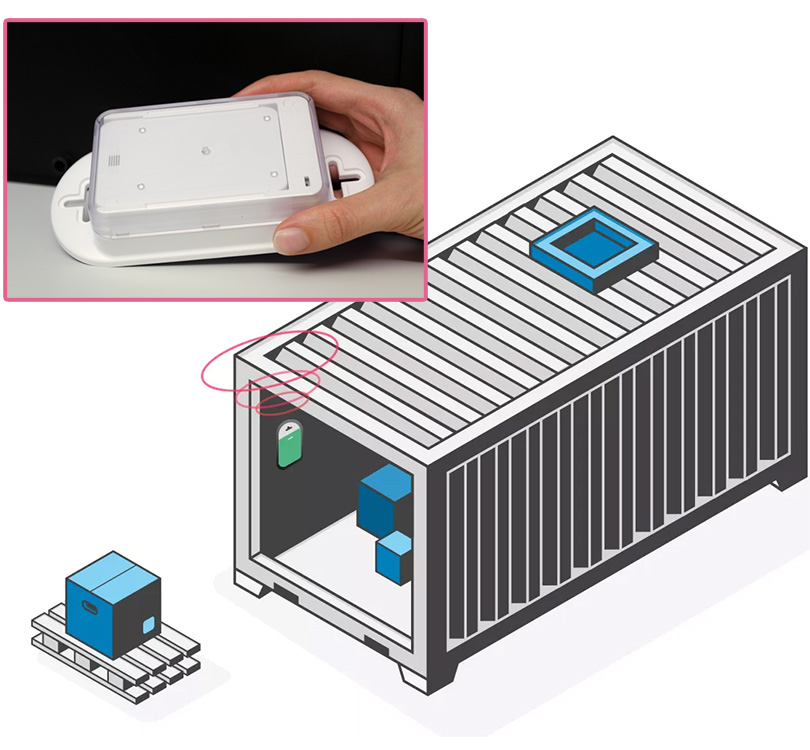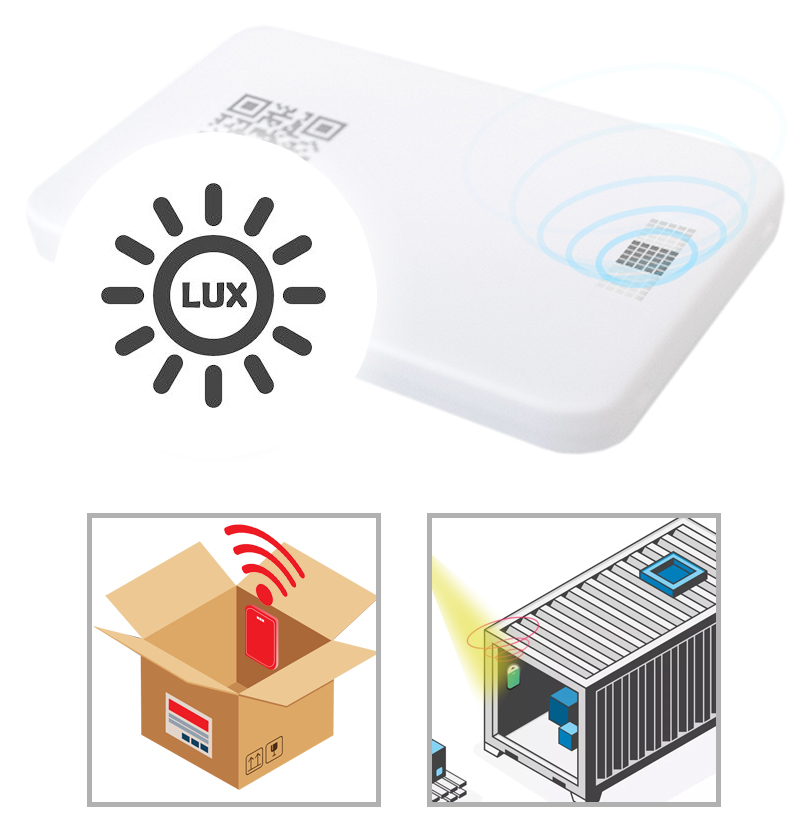 Light Sensor
New light sensor option to send alerts when the tracker detects any light
The detection of light by the tracker will log and transmit an event or alert to the tracking platform, your system or to your mobile device. This has many powerful uses:
Alert when your shipment, parcel or container is opened.
Alert when your goods or assets have been stolen or even attempted to be stolen.
Log when goods have been exposed to sunlight, and how long for.
Alert time and position if someone tries to remove a tracker from your tracked asset, eg: vehicle, machinery, plant equipment, etc.
---
Humidity & Temperature Sensor
Stay Informed with the K-2 tracker and the new humidity (& temperature) sensor to receive live readings, alerts to stop problems and check shipping quality.
Supply chains are a complicated matter. If humidity and temperature sensitive products are transported, they get even more complex. Ensuring that guidelines are met to prevent condensation and preserve the shipment's quality requires strict control at each stage of the transportation process.
The most efficient way to mitigate hazards is to detect where and when problems arise. This enables supply chain professionals to better understand and select how to transport their goods, particularly those at high risk, such as pharmaceutical, food and beverages, flowers and plants, but also chemicals, metals and raw materials. The only safe way to find out is to use an active tracking solution and monitor what happens during transportation.
Features:
Live transmission of data from most countries worldwide
Data available from inside containers and buildings
High accuracy and stability
Compact design and minimal weight
Available on Kizy platform or your own system via standard APIs
---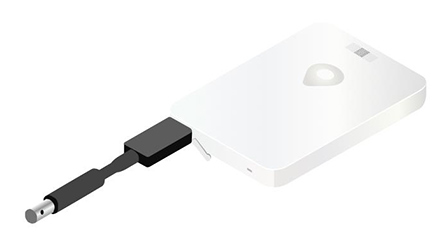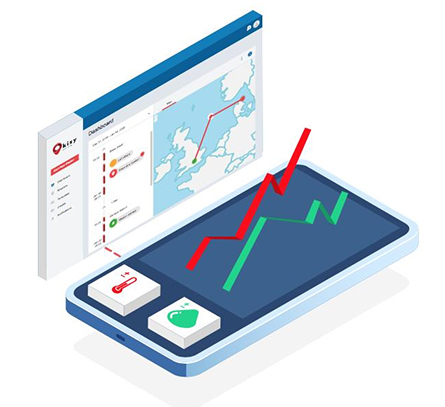 Welcome to the world of smart tracking
The K-2 is the most flexible and powerful tracking solution on the market.
To find out how our solution can benefit your organisation please get in touch.
The K-2 hardware
We have built every feature around the specific requirements of logistics applications.
The K-2 hardware is specially designed to help you achieve end-to-end supply chain visibility in a cost-efficient way.
Better accuracy
Dynamic accuracy, down to 10m when needed.
Extra long battery life
Up to 1 year battery. Rechargeable.
Worldwide coverage
2G/3G GSM module. We cover 98% of the countries. Both indoors and outdoors.
Smaller
Credit card format. 8.5mm thin. Less than 47g. The K-2 literally fits everywhere.
Low cost
One tenth the total ownership cost of gps tracking devices.
Reusable
Simply get your tracker back in an envelope via low cost mail.
Increased flexibility
Fully configurable over-the-air.
More sensors
Extendable via the USB-C connector.
Contact Us
We will be more than happy to give you a quote for your requirements or if you require any further information on our solutions please contact us on +44 (0)121 314 2247 or use the form below to send your enquiry through.